LED Flameless Candles Real Wax Outdoor Indoor LED Candles Vanilla Scented 
Calming & seductive, our real moving flame effect candles.
give you everything you love about candles with the added benefits of safety & convenience.
They create an instant ambience, the flame flickers & sways so convincingly you have to see it to believe it.
Our beautiful LED candles not only avoid the risks associated with a naked flame, but they're also cool to the touch.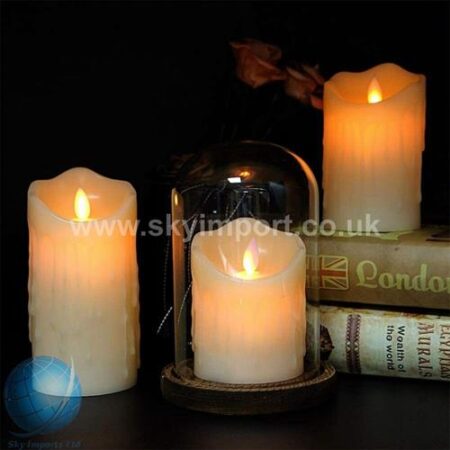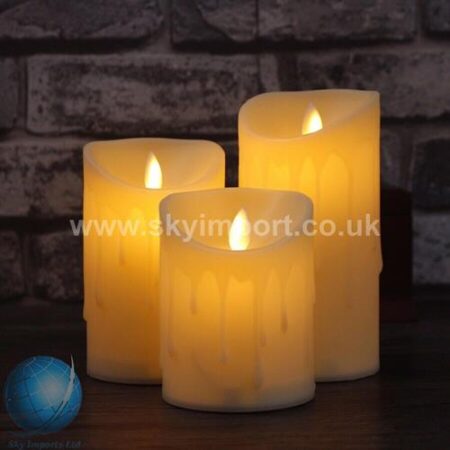 This means that they're safe to use around both children and animals. With battery powered candles, you can add a sense of warmth and coziness.
Perfect for homes with young children and / or pets.
Great for rooms around the house and no more soot marks on walls & ceiling,
A great deterrent against burglars. Candles flickering away behind a closed blind gives the impression someone is home.
Remote control has 20 foot range. Set the candles to flickering or light mode

Ideal for outdoors with no wax that can melt in the sun.

Requires  AA batteries NOT included 

Vanilla Scented 

3 candles in each box

Beautifully crafted from genuine candle wax

Replica flame moves to create flickering effect

Reflects amber LED to emit a warming glow

Remote control