2 x Cube Professional Speed Cubic 6x6x6 cm Magic Durable Smooth Puzzle Toys.
For all Magic Cube Fans this is actually has a pretty straightforward premise. The faces of the cube are covered by nine stickers in six solid colors (one for each 2.25″ side); when the puzzle is solved, each face is one solid color. Then you realize as you turn the rows and columns and see all the colors flash by that there are 43  possible pattern combinations (that's 43 million millions), but just one right one. Maybe Catholics Anonymous wasn't such a bad idea after all….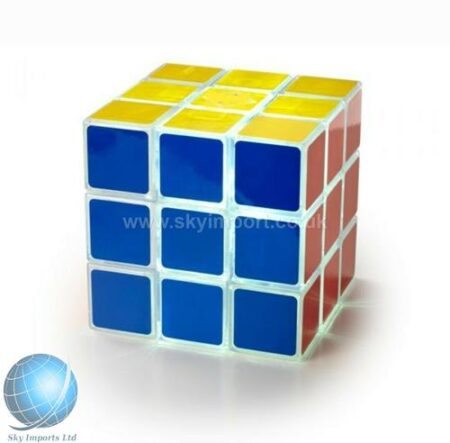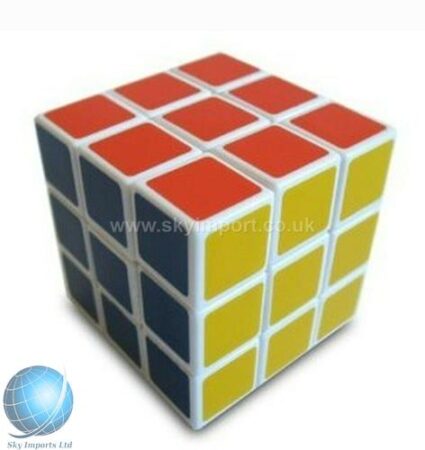 Environmental protection material – Frosted surface, increases resistance, easy to hold, will not scratch. ABS material, no-toxic and no-harm, molecular structure stability, impact resistance, no deterioration in performance due to long-term use.
For all ages -This Cube is the vivid colors -matching puzzle. Hold the cube on both sides lightly, turn and twist the sides of the cube so that each of the six faces has only one color. Suitable for beginners, intermediate, and advanced.
【Multi-Faceted Development】 – The magic cube can foster your kid's sense of space and enhance a child's memory; Play this in your spare time can release the working pressure of the adults, meanwhile helps prevent memory loss in the elderly. This cube game will never go out of style and keep your kids off TV / iPad.
【Unique Features】 – Superior corner cutting, tension adjustable. Difficult to pop, good control of the cube, excellent stability. Edges are contoured and the center piece is a circle which makes it far easier and quicker to turn.
Prefect gift – High quality and superb rotation, good fault-tolerant performance, includes English instruction manual. Whenever and wherever you are, you can spend some leisure time with your loved ones. Ultimate Christmas/Birthday gift for kids, friends, family members.
This Cube has reflective red, white, blue, yellow, green, and orange colored small squares. The cube is packaged in a clear blister card.
Packaging includes: 2 x cubes